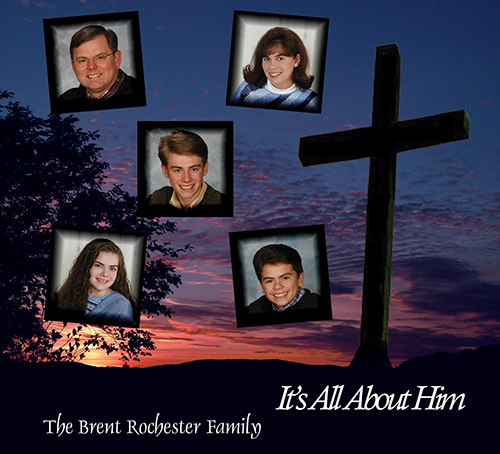 It's All About Him (Downloadable)
$15.00
The theme of this project is reflected in its title: It's All About Him. This sophomore release reflects upon how that Christ is our everything. It was released in 2005.
Interesting Note: One of the more requested songs on this CD is an acapella version of Hallelujah What A Saviour! on which Brent sang all 4 parts. Whenever it's requested, he always says that he would be happy to sing it if he could only get the other three to show up!
Orders: You will receive your download link via email and on the order confirmation page.
Description
1. How Great Thou Art
2. I'm Gonna Die On The Battlefield
3. Fishers Of Men
4. So Many Reasons
5. Looking For A City
6. I Gave My Life For Thee
7. Hallelujah, What A Saviour!
8. Where Could I Go?
9. The Old Rugged Cross
10. Farther Along
11. I Need Thee Every Hour