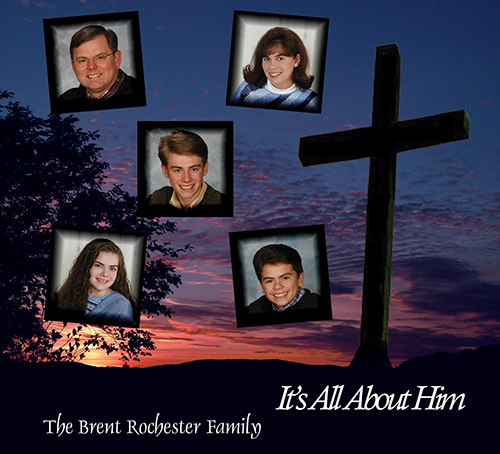 It's All About Him
$15.00
Free Shipping with your order of two or more CDs.
The theme of this project is reflected in its title: It's All About Him. This sophomore release reflects upon how that Christ is our everything. It was released in 2005.
Interesting Note: One of the more requested songs on this CD is an acapella version of Hallelujah What A Saviour! on which Brent sang all 4 parts. Whenever it's requested, he always says that he would be happy to sing it if he could only get the other three to show up!
Description
Song List:
1. How Great Thou Art
2. I'm Gonna Die On The Battlefield
3. Fishers Of Men
4. So Many Reasons
5. Looking For A City
6. I Gave My Life For Thee
7. Hallelujah, What A Saviour!
8. Where Could I Go?
9. The Old Rugged Cross
10. Farther Along
11. I Need Thee Every Hour